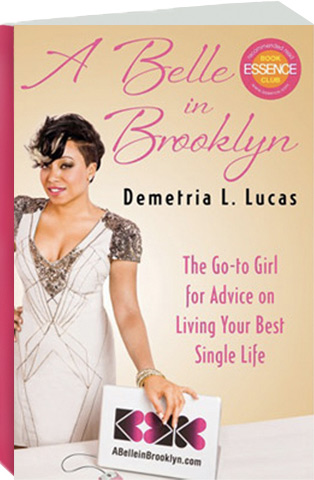 A BELLE IN BROOKLYN: THE GO-TO GIRL FOR ADVICE ON LIVING YOUR BEST SINGLE LIFE
LIVE A FABULOUS SINGLE LIFE!
Move over, Carrie Bradshaw! Dating and relationships guru Demetria L. Lucas, creator of the award-winning blog A Belle in Brooklyn, celebrates the joys and the challenges of singlehood in this fun and candid book. Filled with relatable anecdotes and lessons from her own experience, advice garnered from interviews with other experts, and revelations from hundreds of conversations with her Male Mind Squad—a committee of thirty men who answer the tough questions about sex, dating, and relationships.
A Belle in Brooklyn encourages you to embrace your freedom and foster your personal development. It also offers invaluable tips for finding a suitable mate when you are ready for one. In the meantime, enjoy your single life—with or without Mr. Perfect.