Ask Demetria: Do Scandal & Being Mary Jane Condone Adultery? (Sigh…)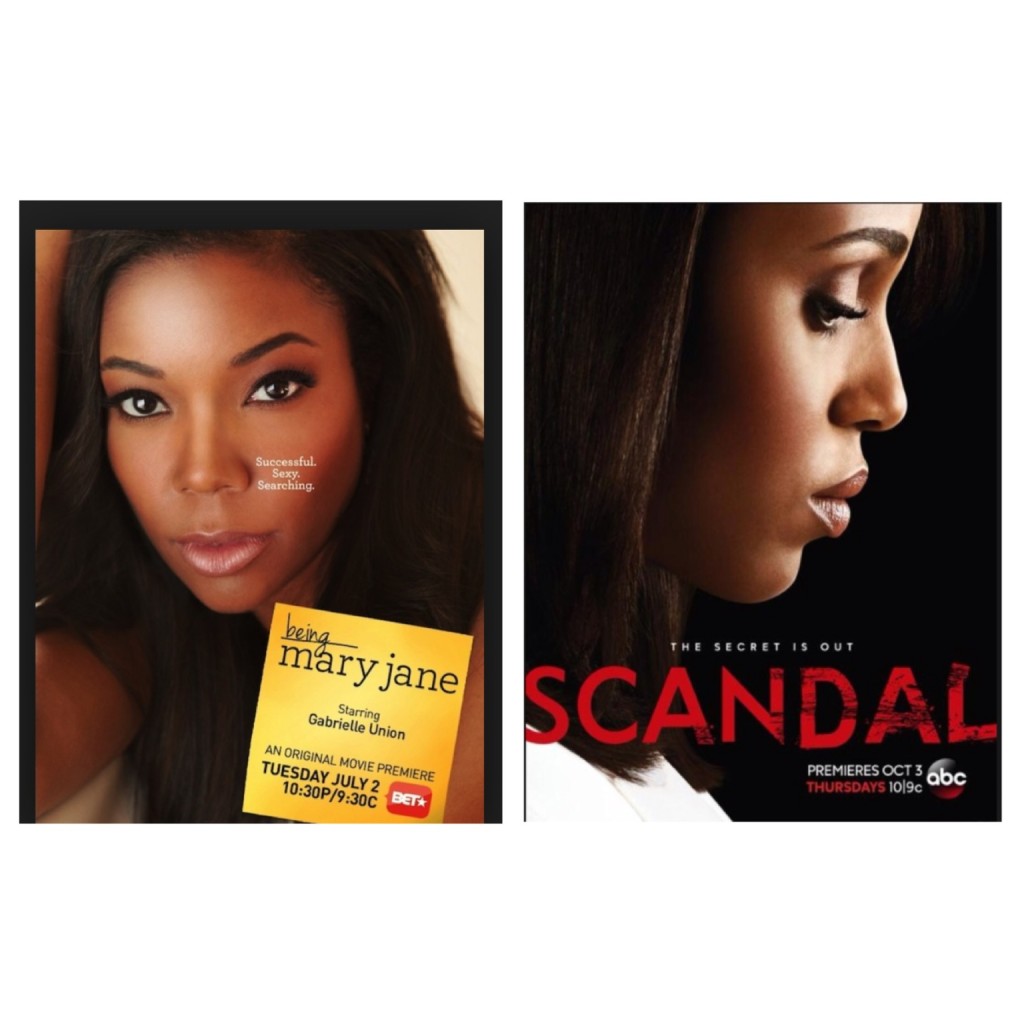 "Do you think shows like Scandal and Being Mary Jane are condoning adultery or man-sharing to black women? It's strange that the only two noticeable scripted shows about black women show them as 'the other woman.' I see so many women rooting for them. Is adultery 'in style' now?" —Anonymous
There have always been, and always will be, adulterous relationships—on TV and in real life. Adultery has also always been a staple of any dramatic series because of the messiness that is a natural byproduct of toying with emotions and betraying bonds. There is no recent study that points to a rise in adultery in the real world, especially not as attributed to these two TV shows.
That said, I've never understood the long-standing "Scandal condones adultery" argument, and I don't understand the more recent assertion that Being Mary Jane does, too. I watch (and live-tweet) both shows, and I've never seen more miserable women. If anything, Being Mary Janeand Scandal show the downside of being the other woman.
Scandal's Olivia Pope is emotionally tortured by her involvement with a powerful and married man. She gets stolen moments with him and some backroom romps. She's constantly having to keep up appearances by downplaying or hiding her relationship, and as much as her lover insists that she's his No. 1, Olivia "plays her position" as second fiddle whenever his wife is around.
Olivia is a powerful presence in every other occasion, but she is ashamed and embarrassed in the presence of her lover's wife. She also operates almost entirely on her lover's schedule and whims. Sometimes he's into her; sometimes he's discarding her. At the start of the third season, the affair was made public, and she nearly lost her business when all of her clients bailed and most of her money was spent. Nothing about her adultery seems glamorous.
In the case of Mary Jane, the ramifications of adultery look even worse. She's confronted by her lover's wife at her job and asked humiliating questions about her sexual practices with the wife's husband. While she experiences emotional highs when she's with him, when she's without him—which is most of the time—she's self-loathing.
In the most recent episodes of the show, her brother, who knows of her affair, goads their long-married mother into discussing adultery. Mary Jane squirms as her mother unknowingly describes her daughter as vile and incapable of "cultivating a man." As the episode closes, Mary Jane is home alone and manically texting her lover, who doesn't answer because he's having sex with his wife. The next morning, he still hasn't bothered to respond.
What's so glamorous about that?
Read more: here